The Louisiana Crash Report Manual: There''s an APP for That!
May 21, 2020
The Louisiana Traffic Records Coordinating Committee (TRCC) is proud to announce the release of Fingertap, a new Android application, designed for Law Enforcement Officers across Louisiana.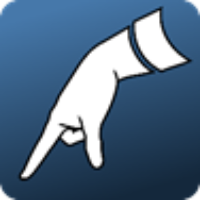 Fingertap
Fingertap is an interactive version of the Louisiana Manual for Use of the Uniform Traffic Crash Report. Louisiana is one of the first states in the US to make our Crash Report Manual available in an app, which can be downloaded to smart phones or other mobile devices. Fingertap gives officers the ability to easily access information that will assist them in investigating and reporting crashes and includes the latest revisions to the Crash Report Manual.
Fingertap was developed by Trancite Logic Systems and funded through a grant from the Louisiana TRCC. Please download Fingertap today and share it with others to provide the State with much-needed feedback and positive ratings! Search for the Fingertap app via Google Play, and select the Fingertap icon to download.
Please note that Fingertap is currently available for Android devices in the Google Store and we will be releasing the iOS version soon.
For more information, go to https://fingertap.com/, contact Ron Whittaker at rwhittaker@live.com or the TRCC at LATRCC@lsu.edu.
About CARTS
The Center for Analytics & Research in Transportation Safety (CARTS) is responsible for collecting, maintaining, integrating, analyzing and distributing crash-related data captured from law enforcement and other agencies throughout the State of Louisiana. CARTS utilizes this data to develop business intelligence (BI) and GIS tools, perform research studies and produce an annual factbook. These tools and publications are used by decision-makers to identify potential problem areas, create countermeasures, set policies, and establish programs to improve the safety of our roadways in Louisiana. CARTS is a center within the E. J. Ourso College of Business at LSU.
###
Contact: Mary Churay
Center for Analytics & Research in Transportation Safety
225-578-0366