Cory Hutchinson Elected President of Association of Transportation Safety Information Professionals
August 20, 2018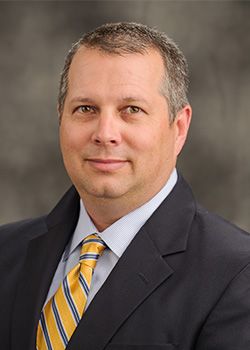 Cory Hutchinson
BATON ROUGE - Please join us in congratulating our director, Cory Hutchinson, for being elected president for the Association of Transportation Safety Information Professionals (ATSIP). Hutchinson previously served as program chair of ATSIP's 2017 Traffic Records Forum in New Orleans, and received the association's 2017 Scott Falb Exceptional Service Award for his work with the organization.
About the Highway Safety Research Group
The Highway Safety Research Group (HSRG) is responsible for collecting, maintaining, storing, analyzing, and distributing crash-related data captured from law enforcement and other agencies throughout the state of Louisiana. This data is used to perform many research studies and produce an annual fact book. These publications are used by decision-makers in setting policies, projects, and programs to improve the safety of our state's roadways. HSRG is a division of the Stephenson Department of Entrepreneurship & Information Systems within the E. J. Ourso College of Business at Louisiana State University.
###
Mary Churay
Highway Safety Research Group
225-578-0366