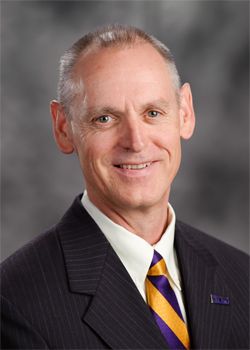 Helmut Schneider
Executive Director, Statistical Analysis, Ourso Family Distinguished Professor of Information System,
Biographical Summary
Helmut Schneider received his Ph.D. from the Free University of Berlin . He taught statistics at the Free University in Berlin from 1978 to 1983. He visited the University of North Carolina at Chapel Hill and the University of Arkansas in Fayetteville. In the Fall of 1985, Professor Schneider joined the College of Business Administration, now called the E. J. Ourso College of Business. Since 1994 he has been the chairman of the Information Systems and Decision Sciences Department at Louisiana State University. He has published two books and over 50 articles in refereed journals and is a member of several professional organizations including the Association for Information Systems, the Information Systems Audit and Control Associations, the American Statistical Association and the American Society for Quality. He teaches courses in quality management, systems auditing and statistics.
Presentations
Cory Hutchinson Ph.D. and Helmut Schneider (2019). Moving to an online Masters certificate in Business Analytics from teaching students in a classroom Presented at 2019 Decision Science Institute Annual Conference sponsored by Decision Science Institute, 2019

Cory Hutchinson Ph.D. and Helmut Schneider (2011). A GIS System to Identify Problem Locations and Support Enforcement Deployment Presented at ESRI International User Conference 2011, 2011
Grants
Personnel: Cory Hutchinson Ph.D.(role: Co-Principal), Helmut Schneider

Title: Louisiana Traffic Record Systems Support

Sponsoring Organization: DOTD

Year: 2024

Personnel: Cory Hutchinson Ph.D.(role: Co-Principal), Helmut Schneider

Title: Louisiana Traffic Record Systems Support

Sponsoring Organization: DOTD

Year: 2023

Personnel: Cory Hutchinson Ph.D.(role: Co-Principal), Helmut Schneider

Title: Louisiana Traffic Record Systems Support

Sponsoring Organization: DOTD

Year: 2022

Personnel: Helmut Schneider(role: Principal), Cory Hutchinson Ph.D.(role: Co-Principal)

Title: An Analysis of Crash Data Involving Trucks to Support Motor Carriers Risk Management Process in the State of Louisiana

Sponsoring Organization: Department of Public Safety

Year: 2021

Personnel: Cory Hutchinson Ph.D.(role: Co-Principal), Helmut Schneider

Title: Louisiana Traffic Record Systems Support

Sponsoring Organization: DOTD

Year: 2021

Personnel: Helmut Schneider(role: Principal), Cory Hutchinson Ph.D.(role: Co-Principal), Laurene L. Hutchinson(role: Supporting)

Title: An Analysis of Crash Data Involving Trucks to Support Motor Carriers Risk Management Process in the State of Louisiana

Sponsoring Organization: Department of Public Safety

Year: 2020

Personnel: Cory Hutchinson Ph.D.(role: Co-Principal), Helmut Schneider

Title: Louisiana Traffic Record Systems Support

Sponsoring Organization: DOTD

Year: 2020

Personnel: Helmut Schneider(role: Principal), Cory Hutchinson Ph.D., Laurene L. Hutchinson

Title: An Analysis of Crash Data Involving Trucks to Support Motor Carriers Risk Management Process in the State of Louisiana

Sponsoring Organization: Department of Public Safety

Year: 2019
Employed by LSU since
August 21, 1985